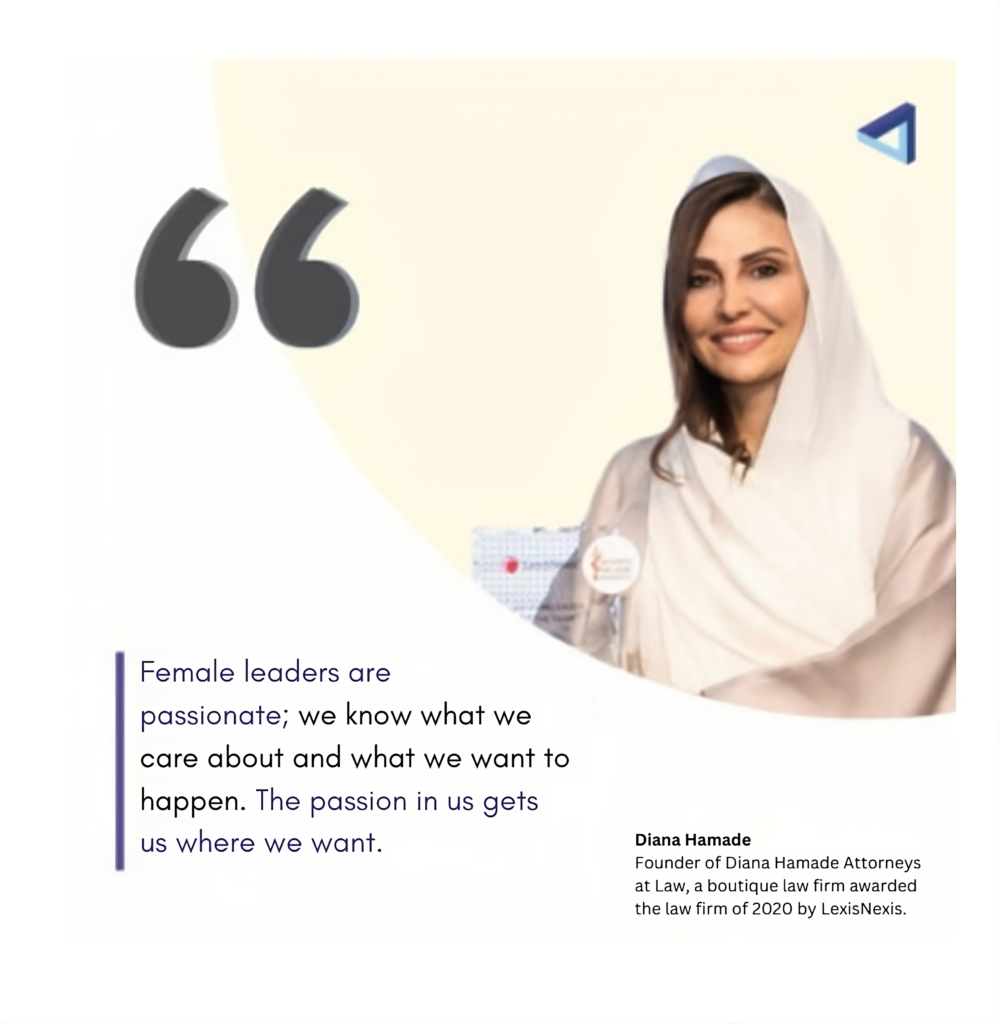 Diana Hamade is the Founder and Managing Partner of her own renamed firm, Diana Hamade Attorneys at Law. A boutique law firm in the UAE, specialising in Cross border dispute resolution, Private Client, Matrimonial Issues, Dispute Resolution & Employment Matters.
Diana has an excellent reputation for advising high net worth clients on family law issues & is ranked Band 1 by Chambers in Private Client in the UAE 2023. A source reports: "She is one of the leading family lawyers in the region. She does have a good practice and reputation." Another enthuses "She's one of those lawyers with excellent cross-border knowledge."

Diana is a lawyer with right of audience before all UAE Courts including Dubai Courts & DIFC Courts. She is the winner of the Law firm of the year award by Lexis Nexis, and most influential woman lawyer in the UAE by Thomson Reuters. Her portfolio in the UAE law expert area has been enhanced with practice and experience in both the Sharia law and the civil laws, and appears as an expert on UAE law before all courts, and she speaks about UAE family law at specialised forums.

Diana's firm is a regular contributor to law publications and is quoted in UAE media on legal matters. She has received an honorary L.L.M. degree in Commercial Law from Aberdeen University, United Kingdom, and a Bachelors in Law from the UAE University in Al Ain.