diana hamade attorneys at law
Welcome to our distinguished law firm, based in the dynamic Emirate of Dubai. Our esteemed team led by a renowned Lawyer in Dubai, Diana Hamade. She brings together a diverse group of legal professionals, each armed with their extensive qualifications, both locally and internationally, and wealth of experience across various sectors. Our specialty lies in Family Law and we take immense pride in serving a diverse clientele, ranging from individuals to families to corporations, with unwavering commitment and dedication.
Based in Dubai, our firm is comprised of local lawyers and legal professionals qualified and experienced in several jurisdictions and in cross border litigation. Our clientele includes individuals, families and businesses whom we represent before the courts and ADR tribunals as well as outside the courtroom.
We are the only local litigation firm with Private Client Expertise ranked by Chambers and Spears as the top High Net Worth firm in the Middle East in Family Law. We are also the only known firm in the UAE that provides expert evidence on Civil Law matters.
We are deeply passionate about our specializations, and we take pride in being the only local litigation firm in the Middle East that has been recognized by prestigious authorities such as Chambers and Spears. Being ranked as the top High Net Worth firm in Family Law underscores our unparalleled proficiency and success in handling family law matters for affluent individuals and families. In addition, we take pride in being the only known firm in the UAE that provides expert evidence on Civil Law matters, stamping our position as one of the Best Lawyers in Dubai. 
Our visionary founder is a pioneering Lawyer in Dubai, specializing in family law and family business in the Middle East. Diana Hamade's understanding of the distinct needs and sensitivity of each client enables her to assume a holistic approach to crafting bespoke solutions. With remarkable expertise in both civil and Sharia law, she works to resolve disputes in a manner that preserves the interests and dignity of every client.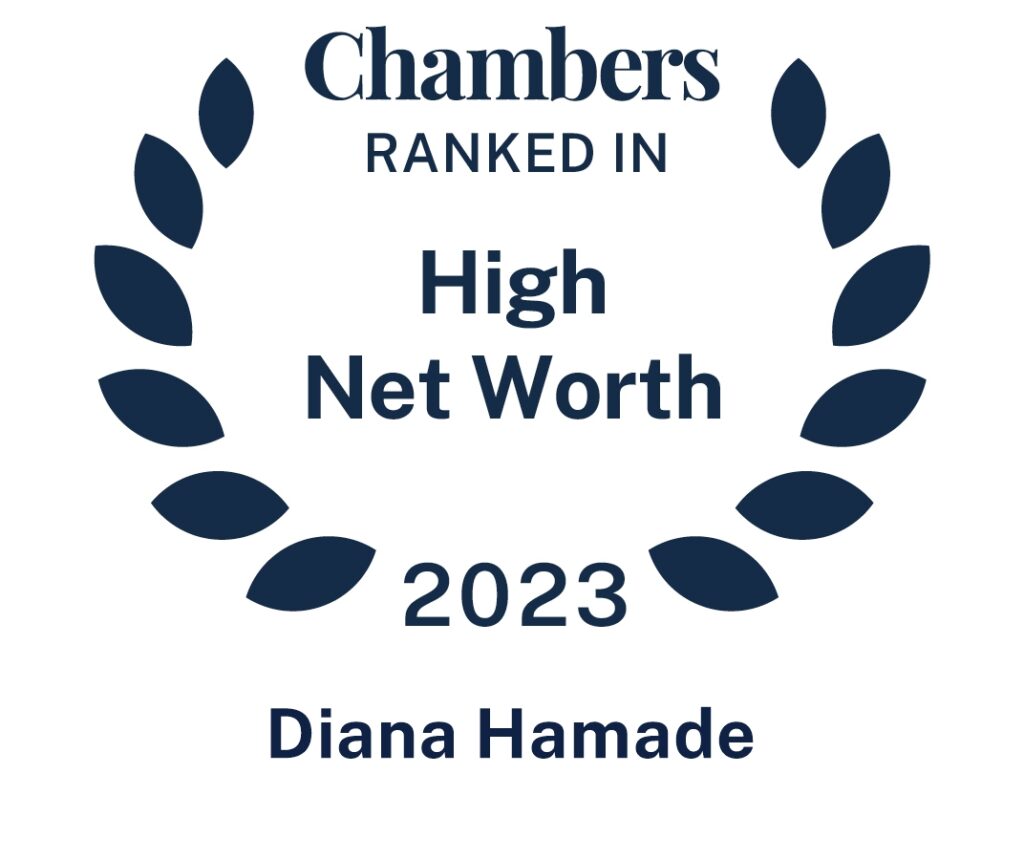 CHAMBERS AND PARTNERS 2023
CHAMBERS AND PARTNERS
Diana Hamade has been ranked by Chambers once again in High Net Worth: Family/Matrimonial 2023. She has received this ranking due to her continued expertise on UAE family law and Sharia law. She remains a contributor and author for international publications on family law matters and is known to be the go-to expert for family cases worldwide requiring expert evidence and legal opinions on UAE law and Sharia.
Click below to view her profile: 
VISION MAKES US WHO WE ARE
At our firm, we are a dynamic force within the legal landscape. Our strength lies in representing clients before the courts and the highly respected tribunals of alternative dispute resolution (ADR). Moreover, our Lawyers in Dubai extend expert guidance, advice, and counsel beyond the courtroom, providing invaluable legal expertise that transcends the usual confines of litigation. We are a firm of lawyers and legal professionals who strive to provide their clients with high quality services and care. 
Our mission is to provide each client with a unique client specific experience. Our Firm combines the professionalism of a large firm with the attention that only a boutique law firm can deliver. Our founder is known as a pioneer in the practice of family law and family business in the Middle East. She considers the distinct needs and sensitivities of each client as she creates and delivers pragmatic solutions and works to resolve disputes both inside and outside of court. The firms goes beyond delivering a final outcome and instead focuses on the quality of the journey. We pride ourselves on the consistency of our deliverables and services, offered at competitive and flexible rates and fee structures.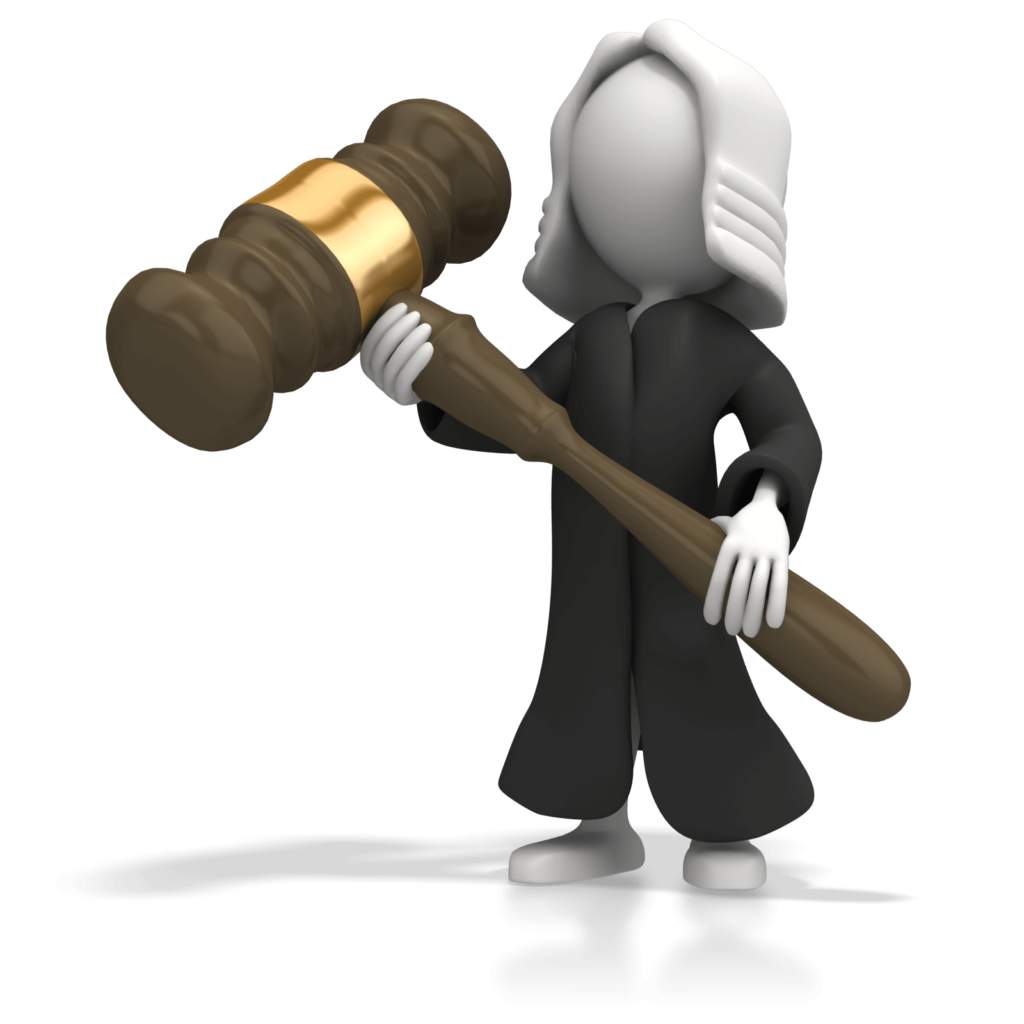 "Our ethos is grounded in a foundation of unwavering commitment to provide high quality legal services and unparalleled care to every client. Our overarching mission is clear, and is to ensure that every client experiences a bespoke and unique journey. We harmoniously blend the professionalism, resources, and prowess of a large legal firm with the personalized attention and genuine care that only our boutique law firm can offer."
LICENSES & ACCREDITATIONS
A team of skilled and dedicated legal professionals passionate about the Law.
At its core, our Lawyers in Dubai prioritize the quality of the journey, not just the outcome. Our unwavering commitment to excellence is evident in the consistency with which we deliver top notch legal services and results, all while ensuring competitive rates and fees. We understand that legal matters can be complex and challenging, which is why we are committed to guiding you through the labyrinth of complexities with professionalism and care. 
In choosing our firm, you embark on a journey towards effective legal solutions Best Lawyers in Dubai. Our dedication to your interests and peace of mind is our main priority. We invite you to engage us and experience the highest level of legal expertise and client-focused care. Your quest for unparalleled legal representation and dedicated advocacy starts now, and we look forward to a accompanying you every step of the way.
OUR MOST RECENT PUBLICATIONS AND PROJECTS
"Thank you Diana for helping me through a very stressful time. Despite living in Canada and not being familiar with UAE procedures, I felt comfortable leaving things in your and your Admistrative Staff's hands. I was able to relax as you filed and followed up on all the necessary paperwork in both Arabic and English on my behalf."
"Thank you Diana for helping me through a very stressful time. Despite living in Canada and not being familiar with UAE procedures, I felt comfortable leaving things in your and your Admistrative Staff's hands. I was able to relax as you filed and followed up on all the necessary paperwork in both Arabic and English on my behalf."